A bit late getting my notes up, but Manhattan Edit Workshop held its yearly EditFest NY this past weekend, hosting a number of discussions with feature film, documentary, and commercial editors. The Friday night kickoff at the Director's Guild of America Theatre, titled "The Lean Forward Moment", had moderator Norman Hollyn (The Cotton Club; Heathers;), leading a panel of 4 editors who each shared a 5-10 minute scene that inspired them to become an editor.  Here are some of the highlights that they shared…

Meg Reticker (30 Rock; Bored to Death; The Wire)
Meg chose Mr. Orange's Commode story from Quentin Tarantino's "Reservoir Dogs". It's a scene Meg discovered when she was an assistant editor at the time, fascinated with non-linear storytelling, and how much structure played an important part in editing. Upon seeing this scene, it was the way Sally Menke (editor for "Reservoir Dogs") was able to move within a scene, from a flashback, deeper into the flashback, back to the present, all by using pacing and crosscutting, slowing things down, going back to real time, then slowing things down further, and exiting with a series of audio prelaps and sound design selections such as the jet engine for the hand dryer. Not a single dissolve is used to transition in and out of the flashbacks, as many other editors would typically resort to, and the only "special effect" employed throughout is slow motion.
You'll have to click on the image and jump over to YouTube to watch this one…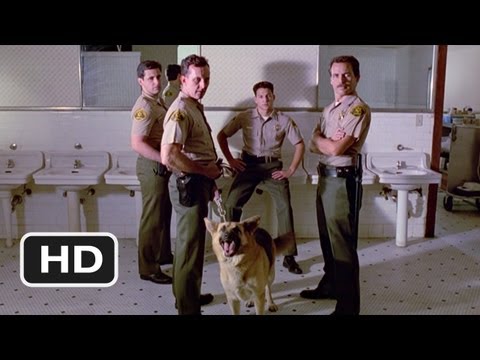 Jeffrey Wolf, A.C.E. (Dear John; The Ref; Billy Madison)
Jeff selected "Knife in the Water", Roman Polanski's first full-length dramatic film. It's a film Jeff has gone back to time and time again, especially when he hits a challenge or when he begins to lose faith in his work. There's a tightness of space, economy, and tension that Polanski was able to create here. The ability to find the angles he did on a little boat to create the emotion he needed for the scene and story.
[iframe: width="480″ height="360″ src="http://www.youtube.com/embed/V7w_fGJx1GQ" frameborder="0″ allowfullscreen]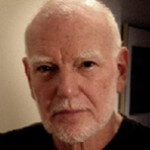 Milton Ginsberg, A.C.E. (Civilization and the Jews; Fidel; Coming Apart)
Milton selected "Last Year at Marienbad", which was the most abstract and visceral of the bunch. Milton wasn't even sure how to set up the scene, but he admired the ambition of the film so much. It did things that managed to crystallize emotions he thought up until that point were only possible in a novel. There's no linear movement, but you feel the unconscious linear movement through the juxtaposition of images, traversing fantasy and reality. He learned what you can do without dialogue from this. It's a film that exists in its editing. The little dialogue present is purely incidental – they're not words necessary to understand what is going on. It's built around the gems, the moments that jump out of  you.
This is unfortunately the second half of the scene Milton shared, but still worth watching…
[iframe: width="480″ height="360″ src="http://www.youtube.com/embed/pntMnjyzUz4″ frameborder="0″ allowfullscreen]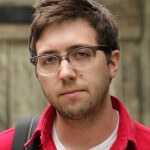 Lance Edmands (Wild Combination: A Portrait of Arthur Russell; Tiny Furniture; Bluebird)
Lance's selection was the opening sequence of "Don't Look Now" with Donald Sutherland, which I had never heard of but was blown away by. The amount that is setup in just a few minutes – from the colors, metaphors, symbols, character – the storytelling style uses imagery and sound design to create an associative tapestry beyond the obvious, as Lance eloquently put it. It dispenses of the dialogue to create a richer and deeper experience.
[iframe: width="480″ height="360″ src="http://www.youtube.com/embed/NOC2jxn0re0″ frameborder="0″ allowfullscreen]