There's been a flurry of on-line discussion regarding the Life in a Day project, triggered by a YouTube teaser video that went up this past week featuring a Spanish girl climbing a human ladder…
[iframe: title="YouTube video player" type="text/html" width="640″ height="390″ src="http://www.youtube.com/embed/8Xfl_1QjxRM?rel=0&hd=1″ frameborder="0″]
An initial Gizmodo article (Q: What Has 26 Directors and 4,500 Hours of Footage from 80,000 People?) was reporting only 26 people, whose footage played a key part in the arc of the film, were going to be credited as co-directors of the film. This conflicted with my expectation that anyone whose footage was used, would receive a co-directing credit. On Friday, a few more articles popped up which seemed to clarify this.
It turns out, anyone whose footage is used will indeed be credited as co-director, and the "26" is actually the lucky few being invited to Sundance for the film's premiere. These 26 co-directors make up a pretty diverse group representing 11 countries – 7 being from the US, and even 3 from Peru! I unfortunately am neither a US or Peruvian representative for this one, but I still hold out hope for a "co-directing" credit!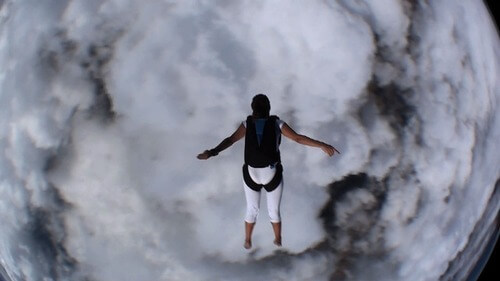 Here's the full list of Sundance invitees, and don't forget, tune into the world premiere of "Life in a Day" at 8pm ET on Thursday, January 27, to see the 1,125 clips, out of over 80,000 submitted, that made it into the final film.
Massoud Hossaini, Kabul, Afghanistan
Cristina Bocchialini and Ayman El Sayed Hassan, Cairo, Egypt
Soma Helmi, Bali, Indonesia
Hiroaki Aikawa and Taiji Aikawa, Tokyo, Japan
Marek Mackovic and Okhwan Yoon, Kathmandu, Nepal
Alberto Rauizo Gonzalez, Cain Abel Tapia Chavez and Aveliro Tapia, Arequipa, Peru
Renat Ardilanov and Alexander Bayturin, Moscow, Russia
Patricia Marinez del Hoyo, Toniu Xou, Virginia Salvado Segu and Araceli Segu Muste, Barcelona, Spain
Boris Grishkevich, Zakarpatska, Ukraine
Harvey Glen, Dubai, United Arab Emirates
Caryn Waechter, New York, N.Y., United States
Christoper Brian Heerdt, Naperville, Ill., United States
David Jacques, Woonsocket, R.I., United States
Betsy DelValley, Urbana, Ill., United States
Bob Liginski Jr., Bobby Liginski III and Catherine Anne Liginsky, Grayslake, Ill., United States