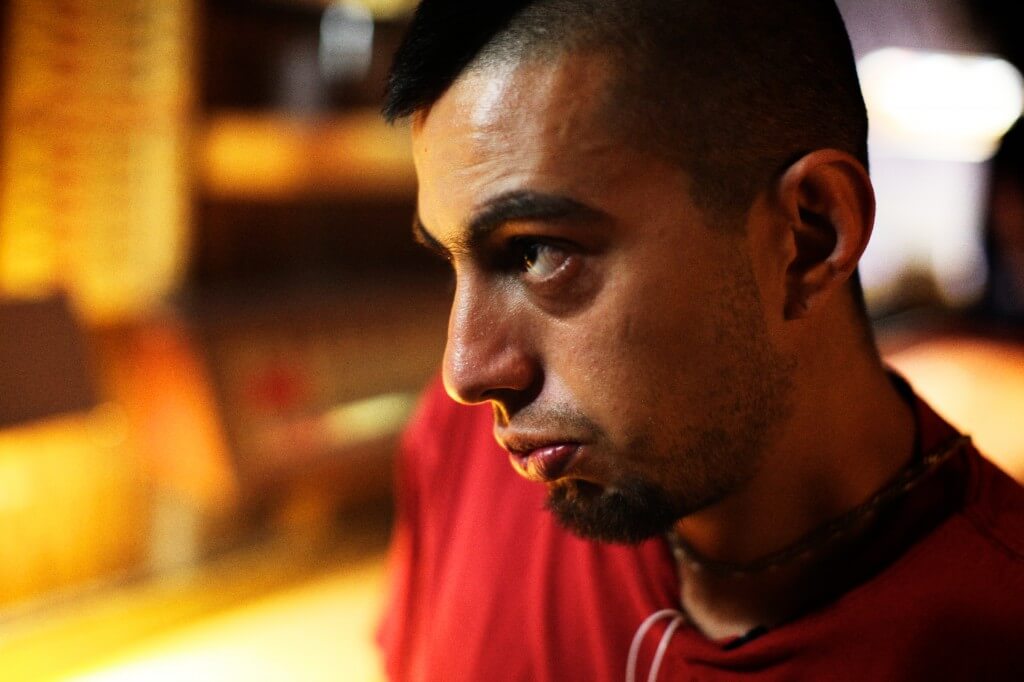 After iterating on a bunch of editorial tweaks, and tightening edits down, I finally have a few exciting updates on "Skunked", the Marfa documentary Laura Wagner, Merri Lisa Trigilio, and I worked on back in August as part of Barefoot Workshops…
First off, color correction and grading is being finalized this weekend, courtesy of Rob Bessette from Boston's post-production house, Finish. As that comes to completion, work on a new audio mix will be starting up this weekend, courtesy of New York's Phil Hartley.

On top of all this, the post-production work is converging just in time for the film's general public premiere in New York! "Skunked" was just accepted into the New York No Limits (NYNL) film series, which will be kicking off our festival run for the film. "Skunked" will be one of 8 shorts being screened on February 22nd, 7:30pm at The Wild Project. A synopsis of each film is available in the NYNL press release. Laura Wagner and I will be in attendance supporting the film and participating in a post-screening Q&A.
If you'd like stay in touch on the film, follow us over on Twitter at @SkunkedMovie, or like our new Facebook page for the film! We'll be posting updates, stills, and featurettes over the coming months to promote the film.
——————-
SKUNKED, Chris Portal/ Merri Lisa Trigilio/ Laura Wagner dirs. (U.S.) – In the small West Texas town of Marfa, the annual shuffleboard competition is a game of friendly rivalry, but for Jacob Guevara, the town's reigning shuffleboard champion, it has come to signify something much deeper and more personal. A rare look into the local Marfa bar scene, "Skunked" goes inside the competition with Jacob and his friends and family, showing how a game of delicate precision has had an unexpectedly strong impact on their lives.
New York No Limits Film Series is an ongoing collection of screenings that presents the best short films from around the world in the most unique and dynamic arts city in the world. The February event is the first of four evenings of short films this year, with the final event – NYNL Film Series 2012 Summit, in November showcasing outstanding shorts from 2012 and feature film selections.