I had a chance to catch "Bhopali", Van Maximilian Carlson's  tribute to the Bhopal survivors and their struggle for justice resulting from the December 3rd, 1984 tragedy where a chemical plant belonging to Union Carbide, now a subsidiary of Dow Chemical, released 40 tons of methyl isocyanate, a highly toxic chemical, immediately killing 4,000 people and affecting over 500,000 residents of the area.
To this day, thousands of Bhopalis are still suffering from illnesses caused by exposure and water contamination due to the toxic waste left behind. It is considered the worst industrial disaster in history. Set against the backdrop of protests for the 25th anniversary of the disaster, the film follows several children as they and their families cope with the ongoing medical and social disaster, as well as their memories of the traumatizing event.
[iframe: width="640″ height="360″ src="http://www.youtube.com/embed/ttD-1oT9M7M" frameborder="0″ allowfullscreen]
The film was screened at MIT's campus by the International Campaign for Justice in Bhopal (ICJB), a group working to provide justice to the survivors of the Bhopal chemical disaster. Sanjay Berma, who was 6 months old when the disaster killed his mother, father, and five brothers and sisters, was on hand for a post-screening Q&A.
An interesting anecdote was Sanjay's role in inspiring Carlson to make the feature film. Upon arriving in India to tour the Sambhavna Clinic, a free clinic treating survivors of the disaster, Carlson was introduced to Sanjay, his guide and translator. Initially focused on just the clinic, Carlson was intrigued by Sanjay's stories, leading him to imagine the larger piece that would ultimately become "Bhopali".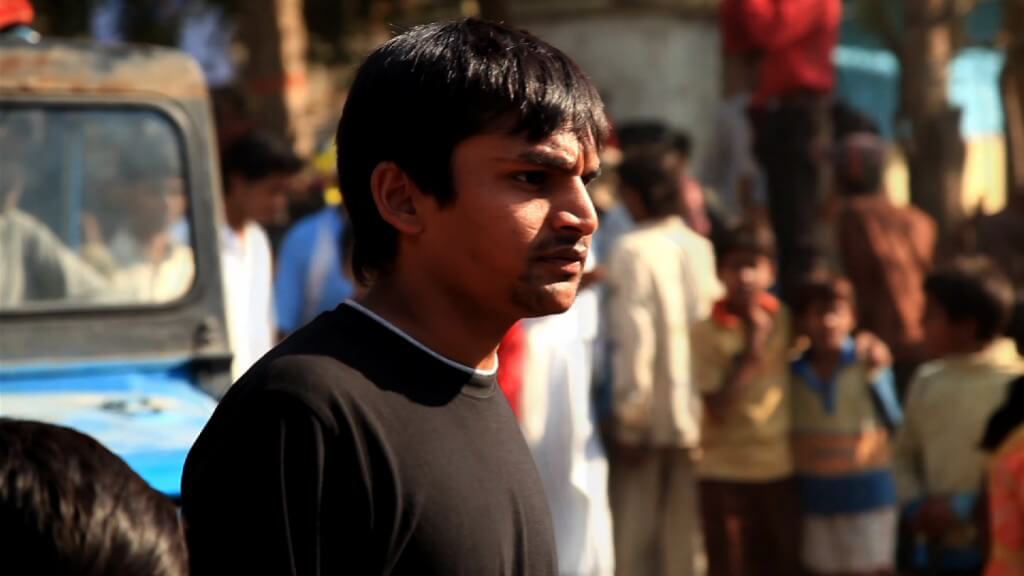 As with all of these tragedies, it is mired in politics and corporate finger pointing, while residential areas of Bhopal continue to be contaminated by toxic waste. One of the points of contention involves a settlement between Union Carbide and the Indian government, where Union Carbide agreed to pay $450 million, and the Indian government agreed to take ownership of the area and damaged plant and be responsible for the clean up.
However, the magnitude and impact of the disaster is argued to not have been accurately presented at the time, and as a result, calls into question the overall settlement (at the time of the disaster, the settlement was considered to be so cheap, Union Carbide's stock actually went up when the settlement was announced). In addition to this, India's government has a pending warrant for a senior Union Carbide official from the US, who was responsible for the plant and who fled India after being released on bail. However the US government refuses to extradite him.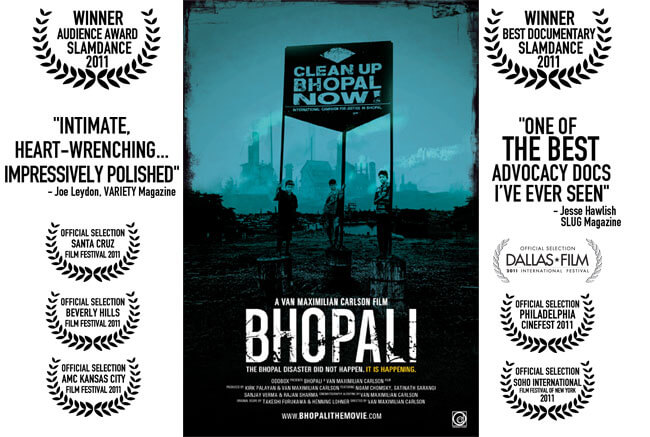 The film is currently going through a successful festival run. Indiewire reported over the summer the film would be distributed in the fall, although it doesn't look like it's gotten a theatrical run yet. If you get a chance to see a screening of it, I recommend you do. Although it's difficult to watch at times, it's well made and informative on a tragedy few outside of India have really recognized. If you wish to support the film or the survivors' cause, here are a few resources: